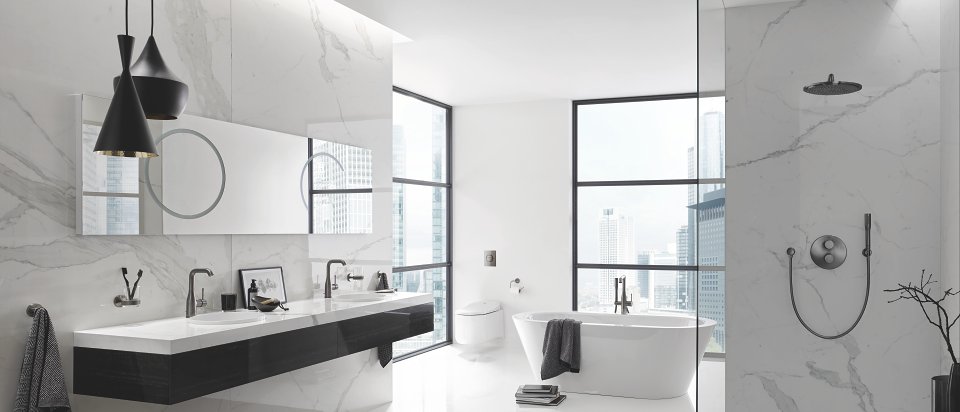 GROHE for your Bathroom
In the Bathroom we have the widest range of products for all draw-off points and in three styles: Cosmopolitan, Contemporary and Authentic – each with a distinct look and characteristic, to satisfy our consumers around the world. Other exciting evelopments include our pioneering GROHE Power&Soul® shower with seven 'one click' combinations of both invigorating and relaxing spray patterns, as well as the continued development of GROHE Eurocube, which offers a Cosmopolitan range at an affordable price.
Products & Solutions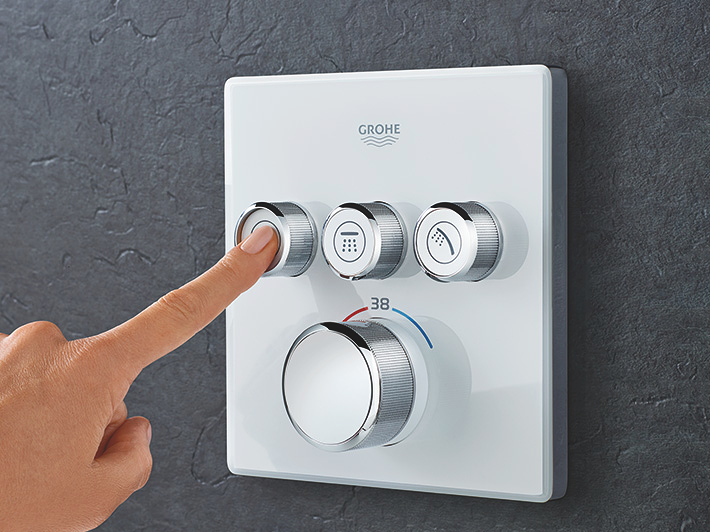 GROHE SmartControl
Think of a shower. Isn't it simply water droplets falling down? It's hardly rocket science. And yet what GROHE SmartControl does with water has to be felt to be believed. It elevates the simple shower to a whole new shower experience that seems to have been made for you alone.