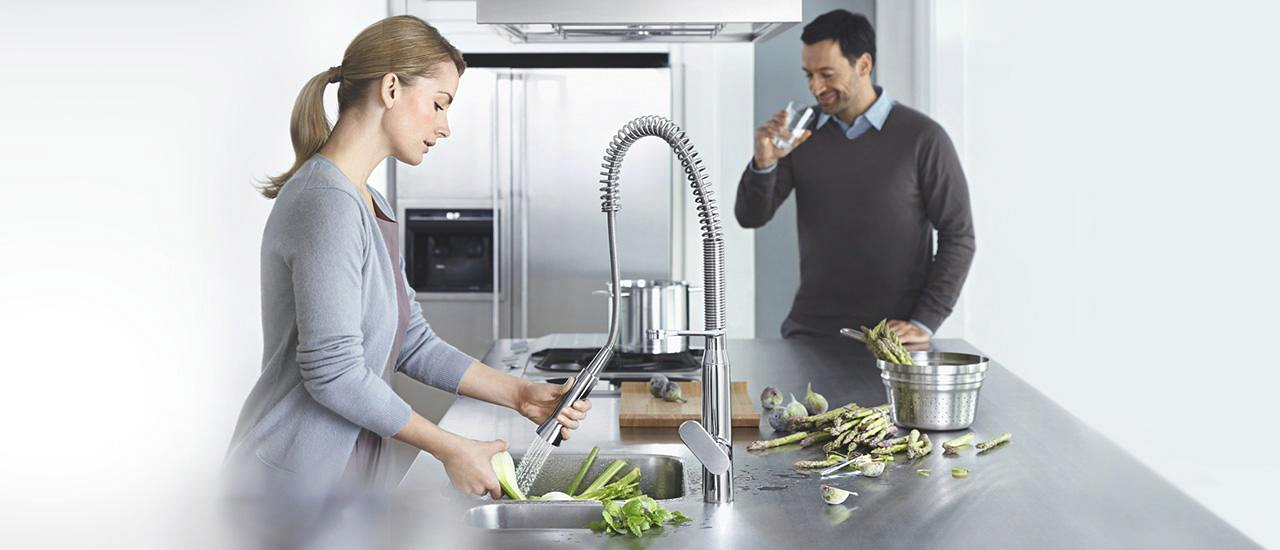 K7
Functional perfection meets aesthetic excellence.
Bring the appealing style of a professional faucet into yourhome and discover a new world of power and performance.The K7 collection has been designed with the passionatecook in mind, and created with the help of professionalchefs, offering you complete flexibility with a stunningcentrepiece faucet. With a number of products in the rangewe know you'll love their combination of aestheticexcellence with unrivalled functionality.
Find Your Showroom
Experiencing
Sleek and striking, the K7 range offers a professional-stylekitchen faucet in two spout heights, featuring a 360° turnablespring arm for maximum flexibility and a solid metal spraywhich allows for easy switching between mousseur and sprayfunction. The K7 range also offers a swivel spout and variantswith extractable dual spray and side sprays which guaranteethe highest performance levels as well as stunning design.The K7 collection offers the ultimate flexibility for kitchenswhere performance really matters.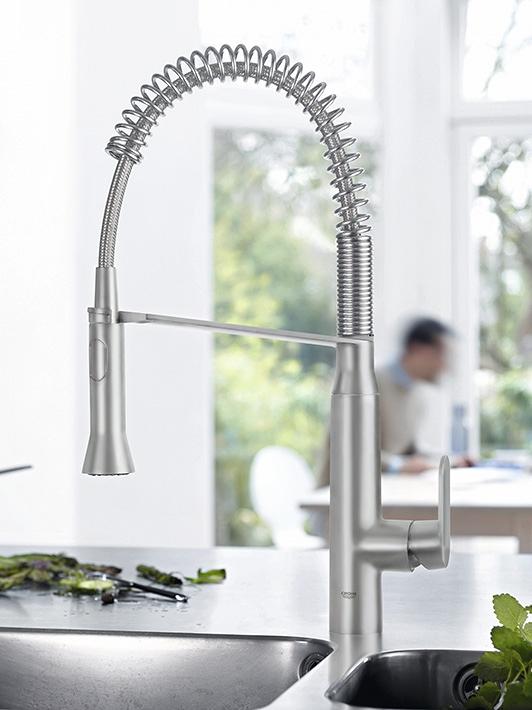 GROHE K7 Semi-Pro Medium
With the GROHE K7, we are redefining the focal point of your kitchen. With the GROHE K7 Semi-Pro Medium, you get the minimalist, high-end design idiom of the K7 Semi-Pro faucet but now in a more compact size.
The GROHE K7 Semi-Pro Medium combines perfect beauty with function. The professional spray can be pulled out, turned and swivelled 360° and operated with one hand. Furthermore, the high arch and 140° swivel arm allows clearance for full-sink coverage when cleaning and filling tall pots. Easily switch back and forth between the spray and normal water flow without having to turn off the water.