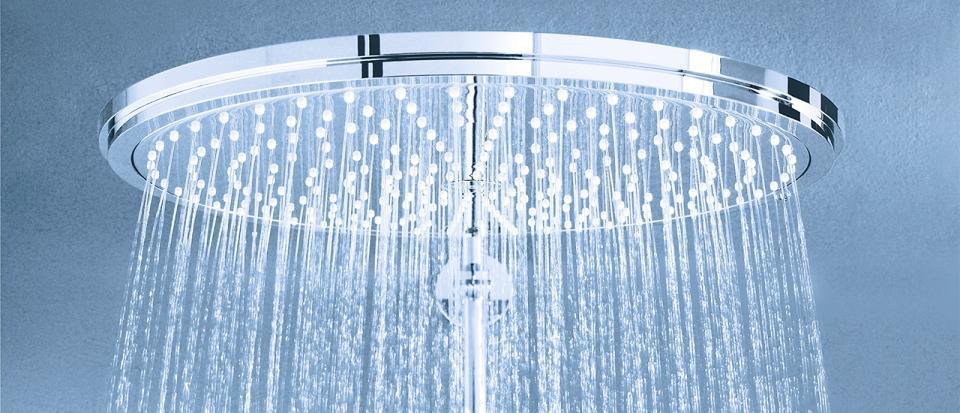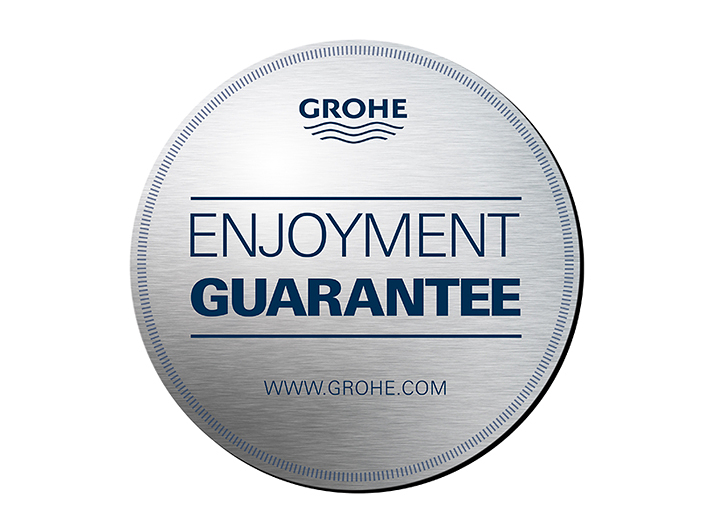 Enhance your Bathroom with a Shower System from GROHE
Whatever your design preference, installation requirements and budget we have a shower system to match.
A choice of stylish designs, to match all bathroom interior schemes.
Thermostatic and diverter models, to meet your installation requirements
Rainshower® systems with a choice of two sizes of shower head: 210 mm and 400 mm diameter
The shower arm comes in a choice of two lengths: 390 mm and 450 mm and can be rotated 180 degrees for comfort
Our range of shower systems continues to expand.
Recent additions include:
Shower systems with body sprays, for a complete hydrotherapy experience
Shower systems with bath spouts, for showering over the bathtub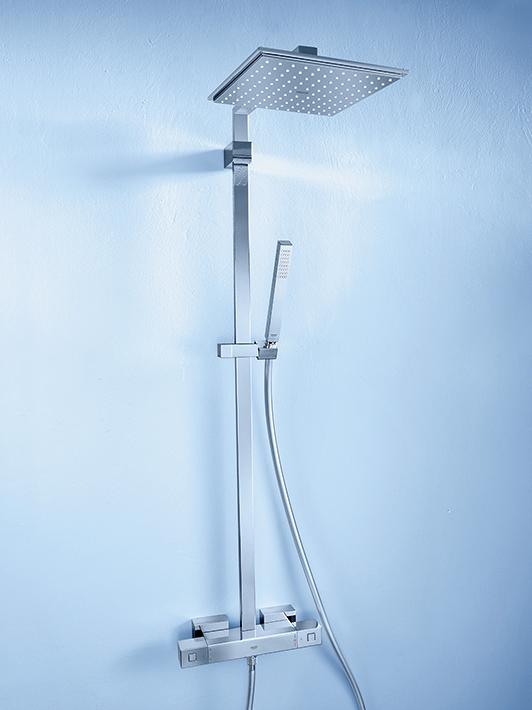 Shower Systems – for an Unbeatable Shower Experience
Experience the perfect shower every time with a GROHE shower system. All our shower systems feature GROHE DreamSpray® technology, which ensures balanced water distribution to every single shower nozzle.
Thermostatic shower systems also benefit from GROHE TurboStat® technology, for safety and comfort.
The EcoButton on our thermostatic shower systems reduces the flow rate by up to 50%.
Save water with GROHE EcoJoy®
Many of our shower systems feature hand-held showers and head showers with integrated water saving technology. This limits the water flow to 9.4 liters per minute.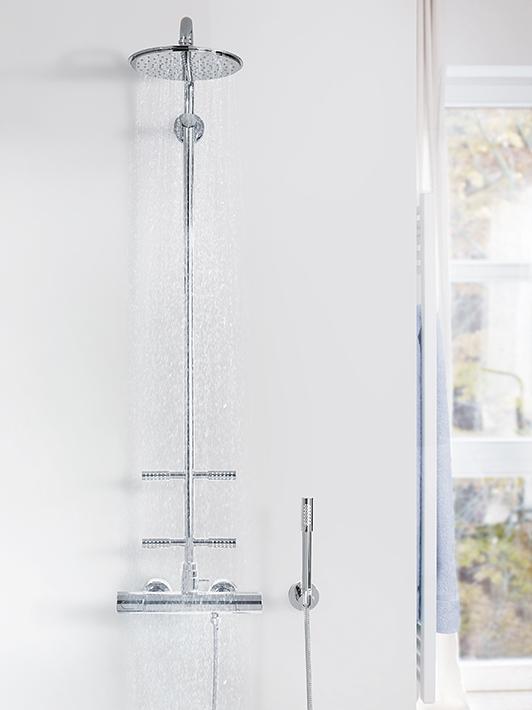 The complete Showering Package
Transform your daily showering ritual with a GROHE shower system. Our systems combine the three essential elements of a great shower:
a head shower
a hand shower
a thermostatic mixer or a diverter valve -- this enables you to switch between the two shower heads
Our systems are perfect if you want to:
Experience a luxurious shower with a hand shower and a head shower
Upgrade your current shower without the hassle of completely renovating your bathroom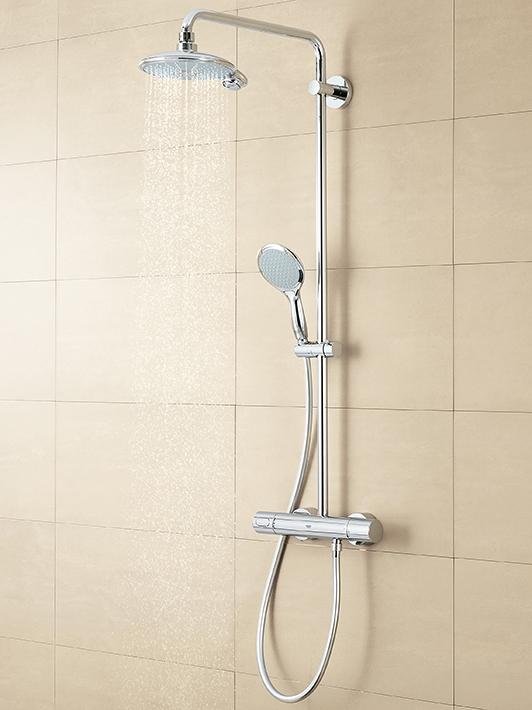 Thermostatic Shower Systems – for Safety & Comfort
Shower systems with thermostatic mixers feature several industry-leading technologies for your safety and comfort:
GROHE TurboStat® ensures the temperature of your shower remains constant, so there's no chance of it suddenly becoming freezing cold or dangerously hot. It will also shut down the shower system, should there be a failure in the cold water supply.
GROHE CoolTouch® prevents the body of the thermostatic mixer from becoming hotter than your shower water. Internal cooling channels surround the incoming hot water supply – so there's no chance of scalding from a hot chrome surface.
A SafeStop button on the body of the thermostatic mixer must be activated to raise the temperature of the shower water beyond 38º Celsius.
GROHE quality – for a luxurious shower, every day
Our shower systems combine industry-leading technologies with quality materials and award-winning design – to deliver the perfect shower experience every day.
Extensive performance tests are carried out by our three testing laboratories to ensure our shower systems are reliable, durable and deliver beyond the expectations of our customers.