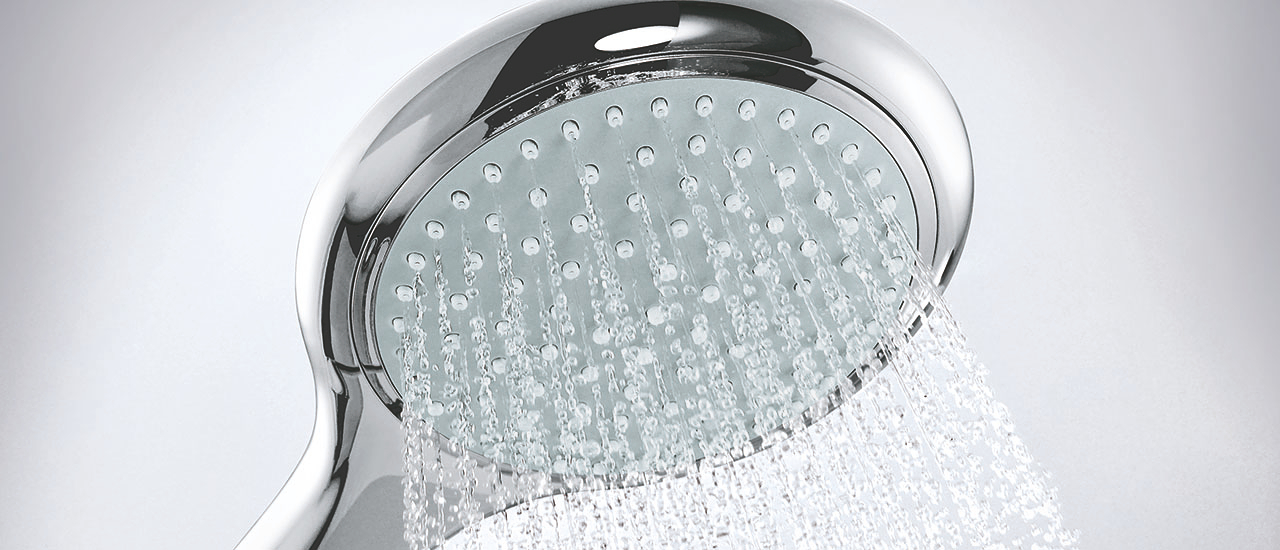 Rainshower Next Generation Solo
For an unparalleled shower.
Rainshower® Next Generation Solo is the result of extensive consumer research – which clearly indicated that the Rain spray pattern is by far the most used and appreciated of all available sprays. Surrounded by a ring of GROHE StarLight® chrome, the single spray is intuitive and honest and delivers the unique benefi ts of GROHE DreamSpray® for an unparalleled shower. The large spray face is easy to care for thanks to the SpeedClean nozzles, which prevent the build-up of limescale.