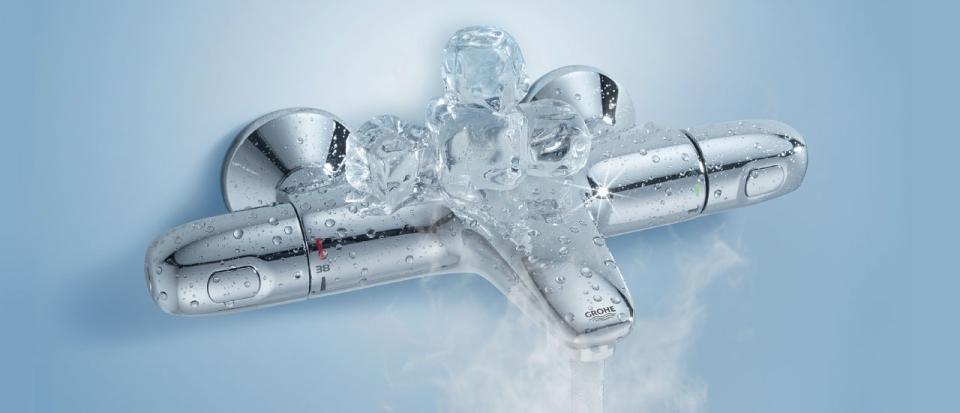 No scalding on hot surfaces thanks to 100% GROHE CoolTouch®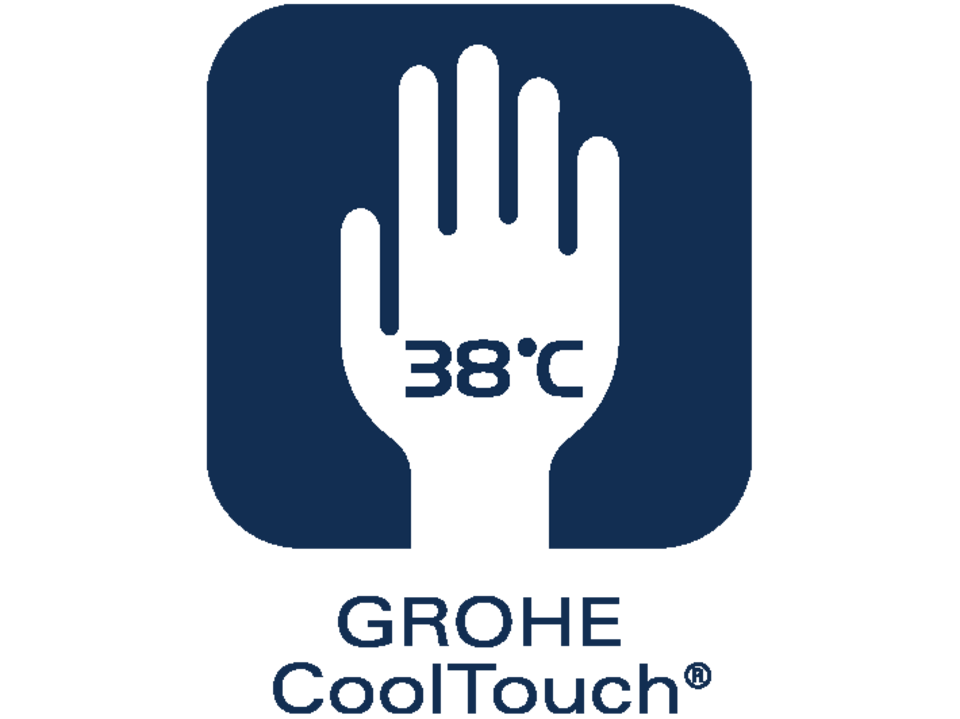 The GROHE CoolTouch® technology ensures that the entire outer surface never exceeds your preferred shower temperature. By designing our thermostats to include an innovative cooling channel, we have created a barrier between the hot water and the chrome surface - so it's never too hot to handle.

This safety measure is especially useful for children, who can not always judge whether something they touch is dangerously hot.
Safety surround = 100% GROHE CoolTouch®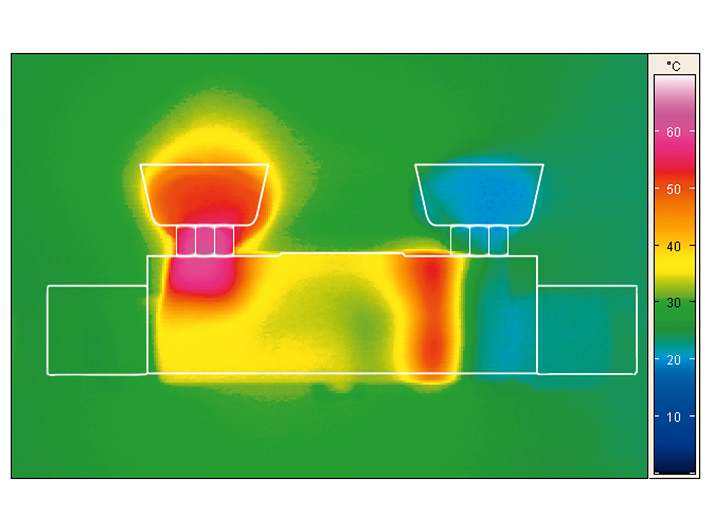 Thermal image without GROHE CoolTouch®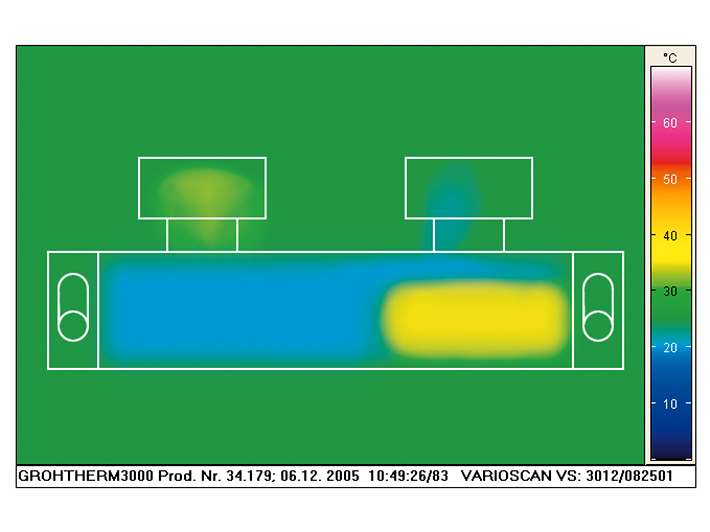 Thermal image with GROHE CoolTouch®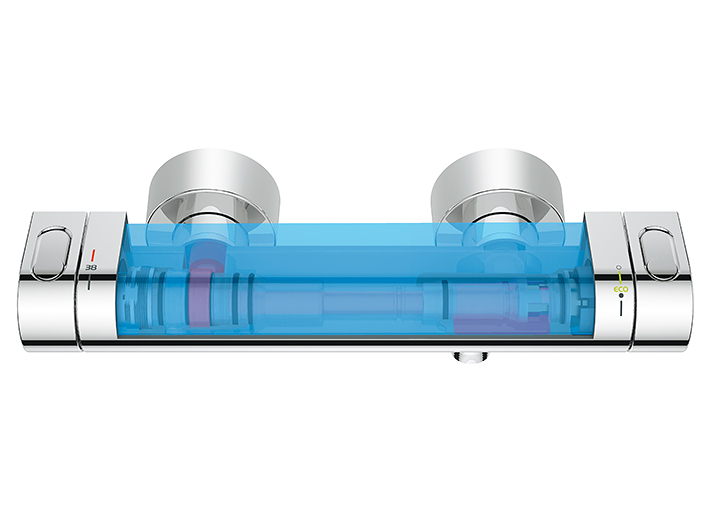 Safety housing with water cooling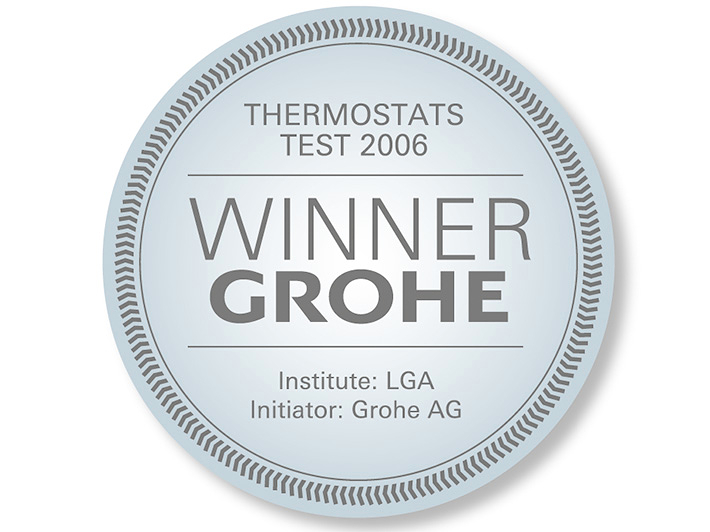 Winner Thermostats Test 2006
Institute: LGA
Now there's no risk of scalding yourself – or your children. The Grohtherm 2000 and Grohtherm 3000 thermostats offer all-round protection, as even the wall couplings are shrouded in the clever protective housing – 100% GROHE CoolTouch®.
Recommended product ranges