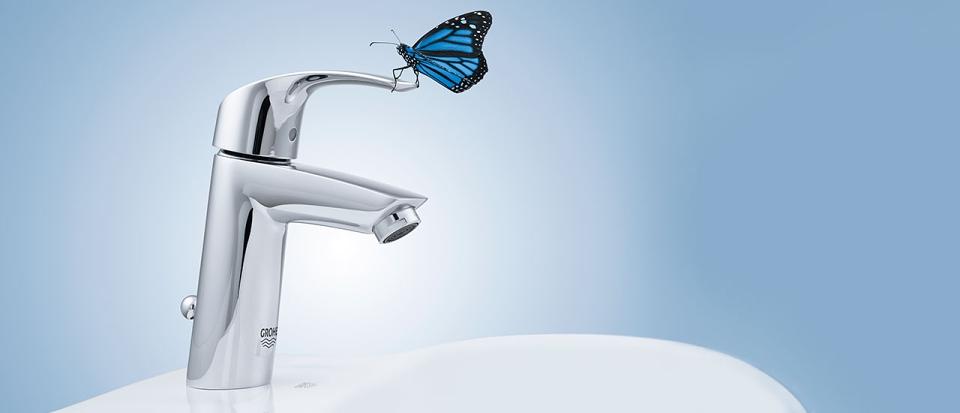 Smooth Tap Handling
Smoothest handling for effortless precision and ultimate comfort for a lifetime.
Only GROHE mixers deliver the unique GROHE SilkMove® experience. The rich, smooth handling of our single-lever mixers perfectly expresses the quality and superiority of our brand. The GROHE SilkMove® cartridge delivers gradual and precise control of the water flow and temperature.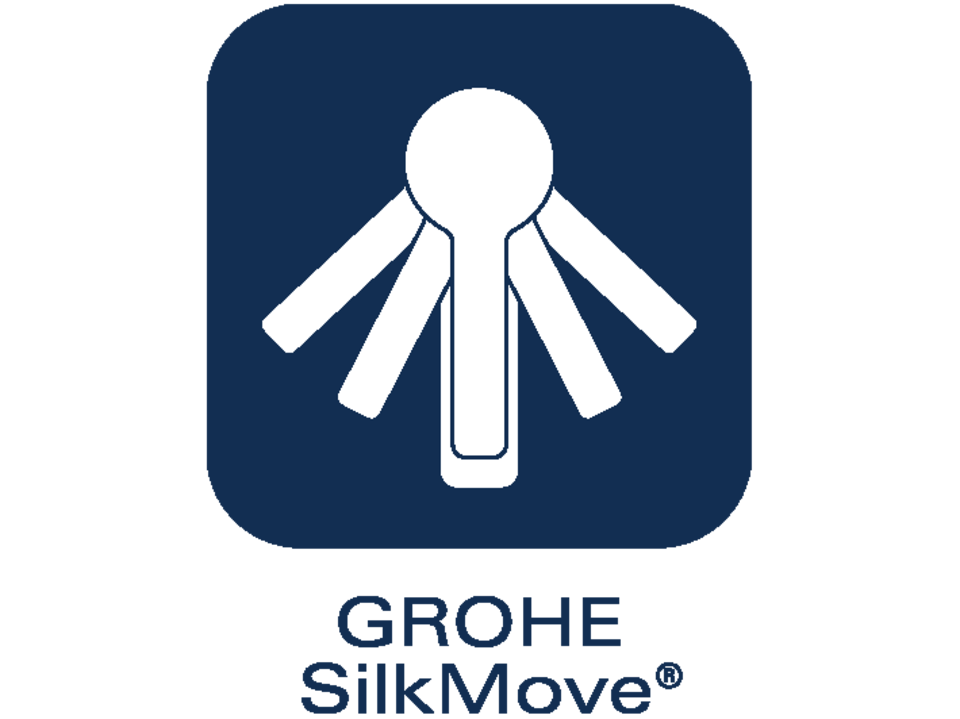 The cartridge is the centrepiece of every mixer and where the ceramic discs are located. They are made from a space-proven ceramic alloy, one gliding over the other with utmost precision. The polished mirror-like surface of the discs is then coated with a special lubricant with Teflon® technology for frictionfree performance. The lever handle of the mixer is connected to the discs by a solid brass element for maximum strength and durability. It is essential that the machining and quality of these precision parts are of the highest standards, so that they deliver unrivalled performance.
GROHE is one of the world's leading faucet manufacturers and one of a few worldwide that manufacture their own advanced cartridges. Our cartridges are designed to withstand years of use – for a lifetime of maintenance-free operation.

In a large-scale endurance test for single-lever mixers, Germany's TÜV SÜD examined the mechanical wear of products of nine renowned international manufacturers. Among the aspects tested were the operating forces in the movement of the lever, the breakaway torque after an extended rest period, the operating precision and the tightness. The result: GROHE is the clear test winner.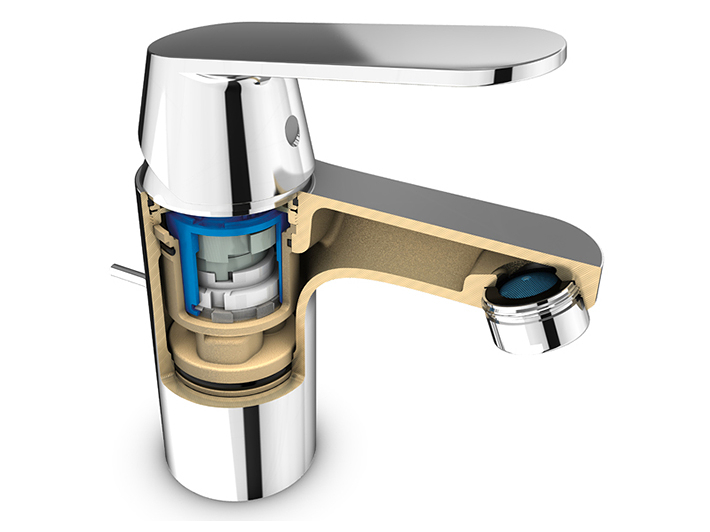 The special ceramic discs and Teflon® technology in GROHE SilkMove® cartridges ensure a lifetime of effortless precision.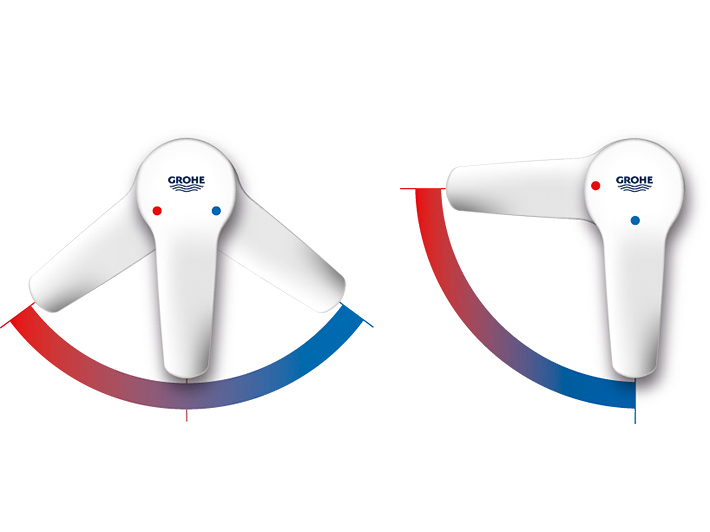 GROHE SilkMove® operating angle.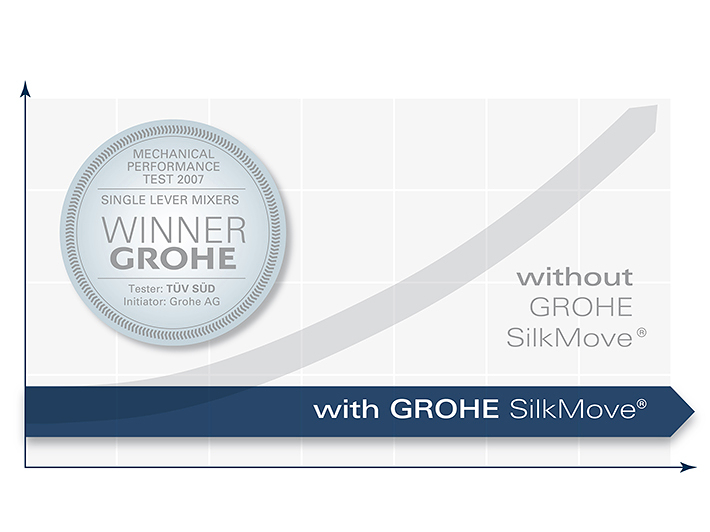 GROHE SilkMove® guarantees smoothness of operation as on day one – even after 20 years.
Recommended product ranges