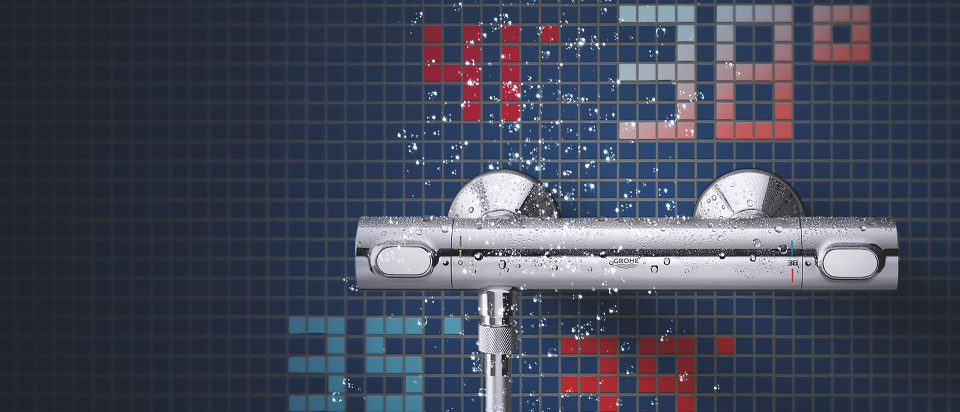 Grohtherm 500
CLEVER, SAFER & ALWAYS STEADY TEMPERATURES
Enjoy perfect showers every time with the thermostat that locks in your preferred temperature. It´s easy, economical and always ready to amaze.
Find a showroom near you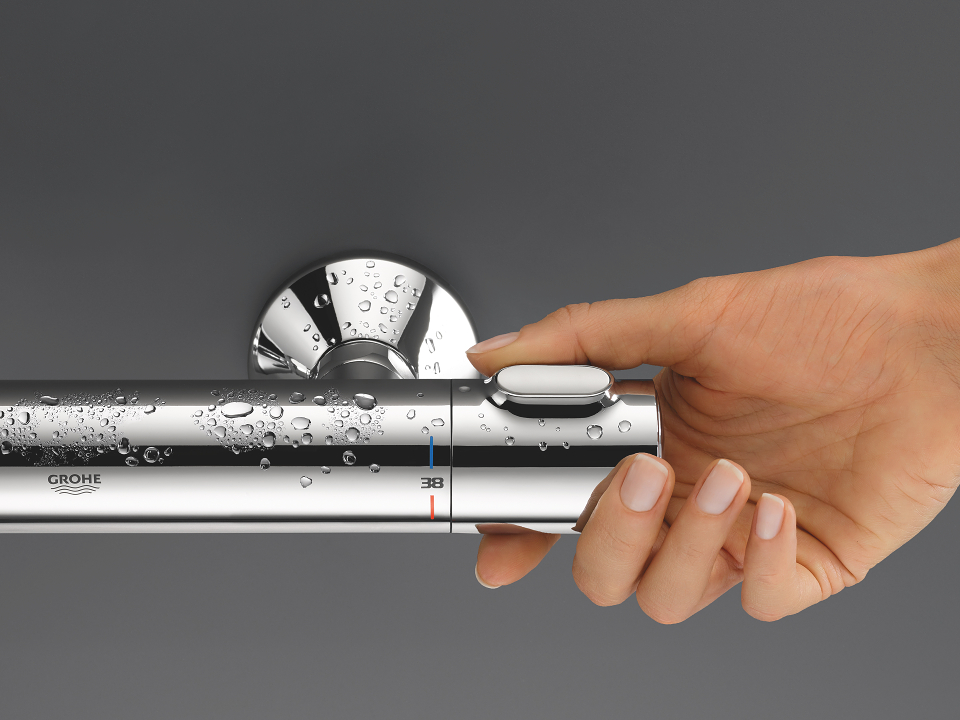 WHY EVERY HOME NEEDS A GROHE
THERMOSTATIC MIXER.
GROHE thermostats are safety mixers and ensure an enjoyable showering experience every time. They work by constantly mixing hot and cold water to a pre-selected temperature and maintain your desired water temperature for the duration of your shower.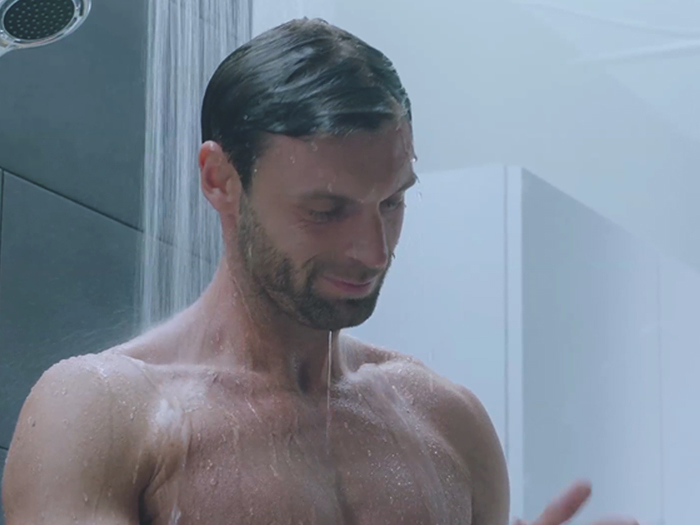 DISCOVER A UNIQUE LEVEL OF COMFORT.
Constant water temperature for a relaxing shower even if somebody flushes the toilet or turns on the kitchen faucet. What's more is that you can stop the water mid-shower to shampoo your hair, then simply restart the shower at the same temperature.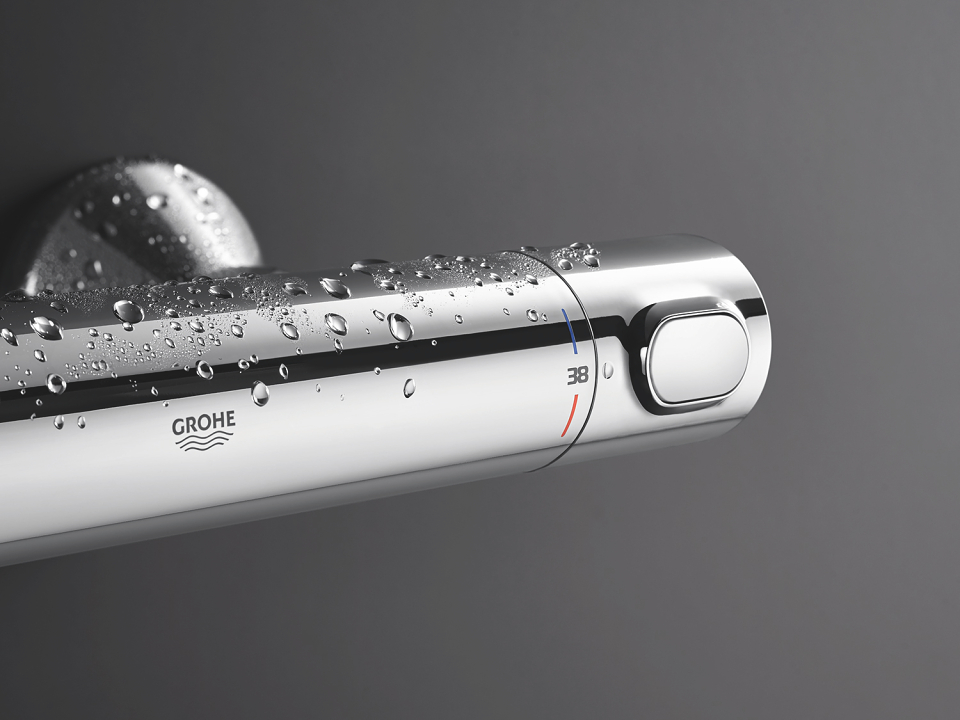 FREE FROM SCALDING FREE FROM WORRY.
GROHE 38° C SafeStop Button is a must-have for homes with children. This prevents users from turning up the water temperature too high. If desired, higher temperatures can be selected by pushing the button.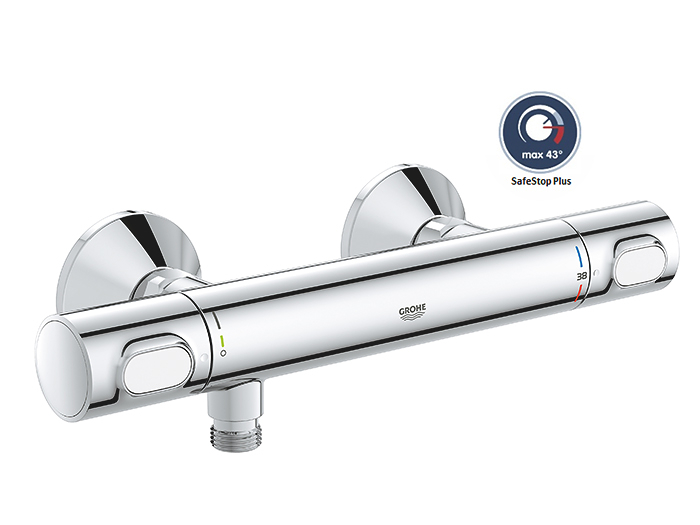 DOUBLE SCALDING PROTECTION FOR AN EXTRA LEVEL OF SAFETY.
Bring twice as much calm to the bathroom with GROHE SafeStop Plus. An optional to fit temperature limiter that can be fitted into the thermostat handle during installation, to ensure the water temperature can not be turned up to more than 43°C.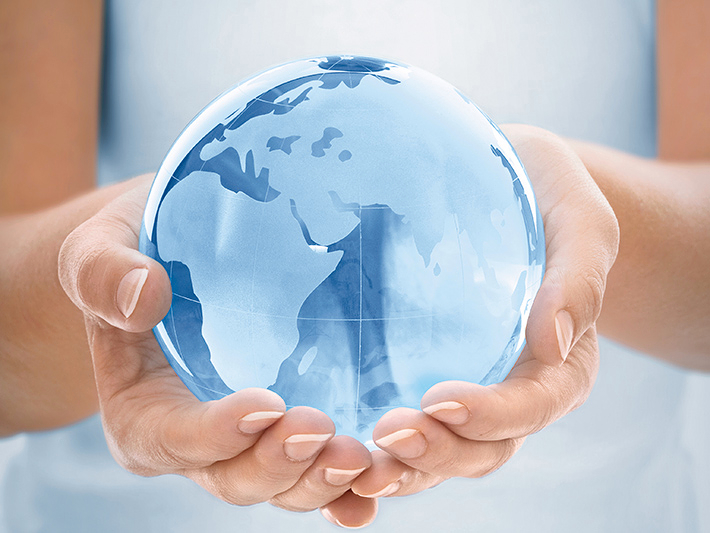 PERFECT TEMPERATURE. PERFECT PLANET.
First-class engineering inside our thermostatic valves can significantly reduce your water consumption. Not only is this good for the environment, it helps reduce your energy bill too. GROHE thermostats maintain the chosen water temperature for the duration of your shower, so there is no need to spend time, or waste water while readjusting the temperature if the water supply changes.
Finding your desired shower temperature is fast and easy saving you time, water, wastewater and heating energy as there is no need to readjust your shower temperature.
The inclusion of a 'Pause' function on the shower control enables you to stop the water mid-shower to shampoo your hair and then restart it at the same temperature, for further water saving.
To further reduce water consumption and energy costs, certain GROHE thermostats have an Eco button that reduces water flow by 50%.
Grohtherm - Feature Comparison
Grohtherm 500 (New)

Grohtherm 800

Grohtherm 800 Cosmopolitan (New)
Grohtherm 1000 Performance (New)
Grohtherm 1000
Grohtherm 2000

Grohtherm SmartControl
GROHE SafeStop Button 38° C
✓
✓
✓
✓
✓
✓
✓
GROHE SafeStop PLUS 38° C
✓
✓
✓
✓
✓
✓
✓
GROHE TurboStat compact cartridge
Grohe Thermostat
✓
✓
✓
✓
✓
✓
GROHE EcoButton, preadjustable
EcoButton
✓
✓
✓
✓
✓
SmartControl
Volume Control
90° headpart
180° ceramic headpart
180° ceramic headpart
180° ceramic headpart
180° ceramic headpart
180° ceramic headpart
SmartControl
Performance
handles
Wing handles
MetalGrip
ProGrip handles
MetalGrip
AquaPaddles
ProGrip XL
Cartridge for
reversed water Extended
temperature
control, 432°
rotation
supply option
✓
✓
✓
✓
✓
✓
Extended
temperature
control, 432°
rotation
✓
✓
✓
✓
✓
✓
Bath/Shower
✓
✓
✓
✓
✓
✓
GROHE
Aquadimmer
✓
✓
✓
✓
GROHE 100% CoolTouch body
✓
✓
✓
✓
GROHE 360° CoolTouch (incl.
unions)
✓
✓
GROHE EasyReach storage, fully
integrated
EasyReach,
accessory
✓
GROHE
SmartControl
✓
Gallery